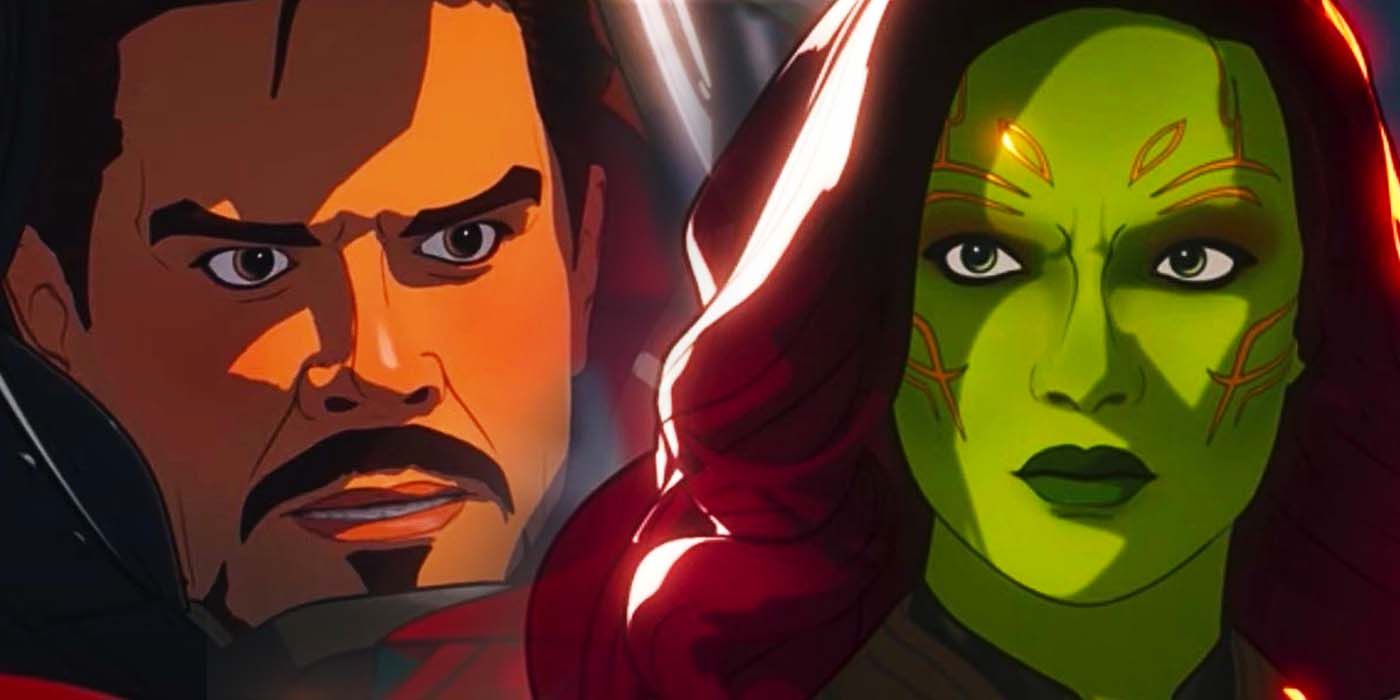 Warning! Spoilers ahead for Marvel's What If…? season 1 finale.
Marvel's What If…? season 1's missing Iron Man (Mike Wingert) and Gamora (Cynthia McWilliams) episode being bumped to season 2 creates a storytelling problem. Imagining what the Infinity Saga would look like if one element in it was changed, the MCU's first animated series wrapped up with the introduction of the Guardians of the Multiverse. Like Marvel Studios narrative format in the Sacred Timeline, What If…?'s finale was a culmination of everything that transpired in its first eight episodes.
That meant that what seemed to be standalone arcs all came together as the Watcher (Jeffrey Wright) was forced to intervene once it became clear that the Infinity Stone-wielding Ultron (Ross Marquand) needed to be stopped. After hatching a plan with Doctor Strange Supreme (Benedict Cumberbatch), the cosmic entity scoured the multiverse to assemble the Guardians of the Multiverse which included Captain Carter (Hayley Atwell), T'Challa's Star-Lord (Chadwick Boseman), King Killmonger (Michael B. Jordan), Party Thor (Chris Hemsworth), a variant of Gamora (Cynthia McWilliams), and the evil sorcerer. Each featured hero was previously introduced earlier in the series — except for Gamora who was with Iron Man in Nidavellir when she was recruited for the team.
Understandably, there were questions regarding this partnership as it hasn't been tackled on the Disney+ project before. As it turns out, their episode was pushed to What If…? season 2 after the coronavirus pandemic hampered work on the show. That's a welcome development since many are interested in how exactly the pair came together in the first place. However, this also poses a storytelling problem for Marvel Studios. As seen in What If…? season 1, it seems like each year will end with a culminating event wherein all of its primary characters assemble for a bigger mission. With Gamora already factoring in the Guardians of the Galaxy's first outing as a team, her origins story with Space Iron Man could feel out of place in the bigger scheme of things in season 2.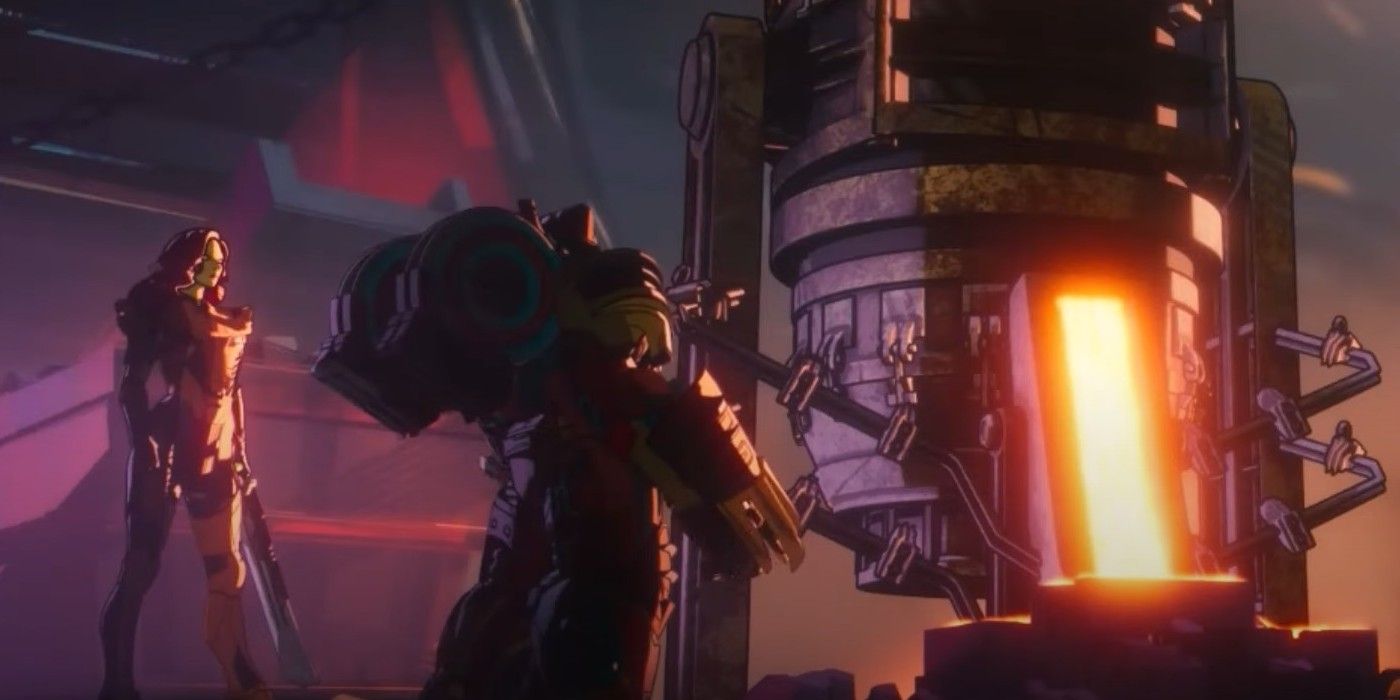 The creators behind the animated series have been vocal about what fans can expect from What If…? season 2. While its debut year focused on revisiting the Infinity Saga, its subsequent narratives will be more inclusive of Phase 4 scenarios. That means that storylines focusing on Shang-Chi from Shang-Chi and the Legends of the Ten Rings and Eternals from the upcoming Eternals film will more likely happen. As exciting as this, it would only further highlight how out of place Iron Man and Gamora's episode will be in the broader sense. That's assuming that at the end of season 2, various universes will once again come together for a culminating storyline. Otherwise, Marvel Studios can just leave their outing out entirely. After all, fans know the backstory about why it has been delayed to What If…? season 2 anyway. 
In any case, it's clear that viewers are eager to learn about Iron Man and Gamora's universe, especially since What If…? has made a habit of killing the former in every episode that he was featured. The aforementioned missing outing sounds like it's the only story in the show thus far that won't see the death of Tony Stark. Given his survival, it's curious if there's any future for him past his upcoming Sakaar adventures with Thanos' adopted daughter.